Click on this picture right here to go to the new gallery.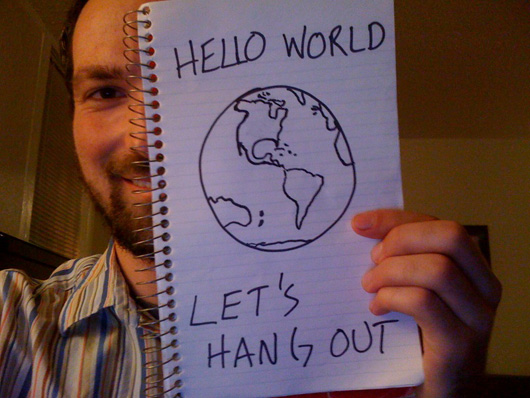 Update: Hey, thanks for waiting so long. I've put up a gallery of the pictures you've all been kind enough to send me so far.
Hi, world. Remember four years ago, when we screwed up and then we were really sorry? You'll never guess what just happened.
I was surprised to find an open seat at the bar. It was about midnight in San Francisco on November 4th, 2008. Mission Street was closed to automobile traffic, and this bar, like all the rest, was packed solid with blissful friends and blissful strangers, hugging, toasting, and yelling their happy disbelief to each other over the din. So when I saw an opening in the mass of revelers, I muscled my way to the front and ordered a drink. The bartender asked how I was doing. "Pretty good!" I hollered. "Found an open seat at the bar!"
Passing me an overfilled beer, the bartender jabbed a finger at me. "You found an open seat at the bar, and we have a black president!"
Some of us — apparently, most of us — would like to say hi to you, world. We had a rough patch there. We would have called earlier, but things were a little weird between you and us, and I wasn't sure what else there was to say. You know how it is: you think of calling, you stare at the phone, and then one day the sun is shining and you elect a black guy who reads a lot and did great in college.
So, hello, world. Let's get to know each other again. We cool?
---
---